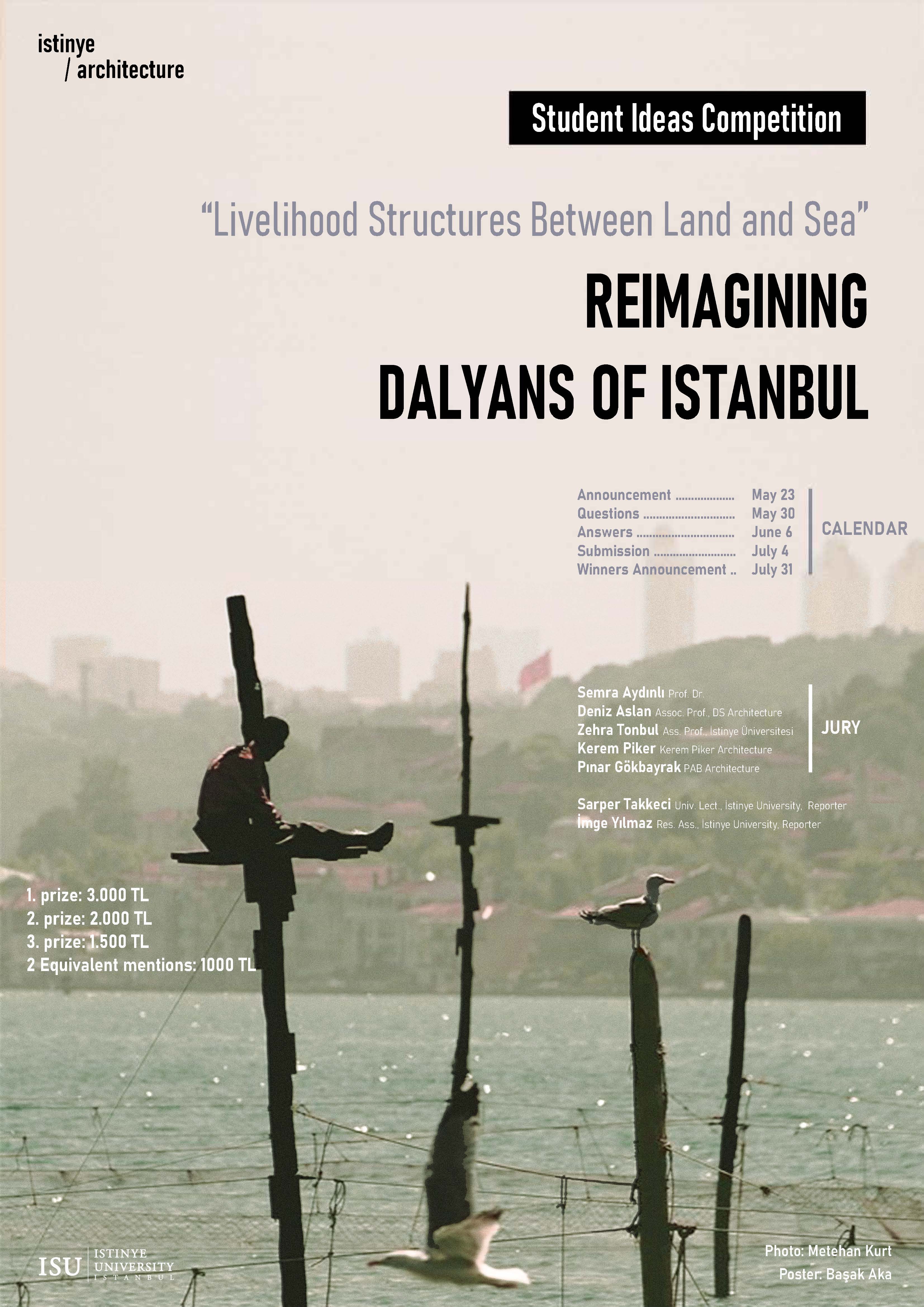 Student Ideas Competiton:
Reimagining Dalyans of İstanbul
Organized by Istinye University, Department of Architecture, the student idea competition invites architecture students to think again about the Istanbul dalyans, which are no longer visible on the shores of Bosphorus. 
Under the theme of "Livelihood Structures Between Land and Sea" along the Bosphorus, the competition aims to open a ground for rethinking of dalyans within the contemporary context and potentials, and developing proposals that considers ecological and and socio-economic role of these structures.
The idea competition is open to the participation of all architecture students studying in Turkey. Students may participate individually or in groups. 
Project submissions due July 4, 2022